STAFF
Science of Mind Foundation staff members bring a board range of experience and skills that support our organizational objectives and long-term growth
SELECT A NAME TO VIEW/CLOSE BIO
Michael Schlut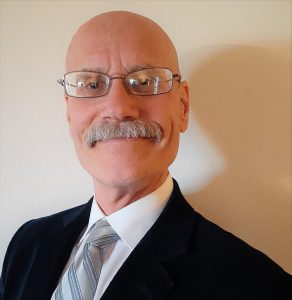 Mr. Schlut has been in nonprofit administration for his entire career.  For 11 years he worked in administrating parishes and schools as a Catholic priest.  After leaving active ministry he entered into a new career in fundraising.  Most of his nonprofit experience has been in the area of administrating and fundraising for arts organizations and human service agencies.
He has worked in fundraising for The Colorado Music Festival, Colorado Ballet, Historic Denver, and the Professional Association of Therapeutic Horsemanship International.  He served as executive director for the Colorado Initiative for Inclusive Higher Education and the Eating Disorder Foundation.  During his time with the Colorado Initiative for Inclusive Education, he worked to bring Senate Bill 16-196 the "Inclusive Higher Education Act" before the state legislature.  This bill was passed and brought funding for three Universities in Colorado to start programs for people with developmental disabilities. Mr. Schlut was one of six staff to open and operate the Parker Arts, Culture & Events (PACE) Center.  This facility leads the way for outlying towns and cities to establish vibrant arts centers for their people.
He has served as president of the board for the Colorado Youth Symphony Orchestras and Howard Dental Association (low-income family dental center).  He is a founding board member of the Baroque Chamber Orchestra of Colorado and currently serves as secretary.  He served on the committee to renovate the Auditorium Theatre in downtown Denver into the Elle Caulkins Opera House.
After obtaining his undergraduate degree in Denver, Mr. Schlut continued graduate studies for seven years in Rome, Italy, receiving advanced degrees from the Gregorian University and the University of Saint Anselm.  The opportunity to travel the world was an integral part of his time living in another country.  Mr. Schlut considers himself as a resident of the world and follows news from all parts of the world where he has established friendships.
He enjoys learning and considers education as a lifelong journey.  He has taught at all levels of education from elementary to post-graduate students. The subject he most enjoyed teaching was "A History of the World as Experienced in Science and Art'.
Mr. Schlut believes that Science of Mind is what will bring the world to a place of great joy, unity, and above all, peace.
Peggy Keens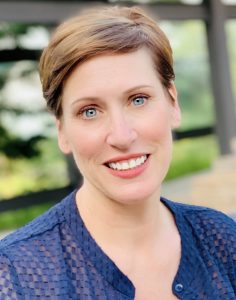 Guided by God/Universe, Peggy began what she describes as her "passion-life" at the Science of Mind Foundation in November 2017. Peggy intuitively sees the big-picture and is a creative out-of-the-box solutions maker. Her innate ability in establishing relationships and access to a wide range of resources allows her to gain insight into situations and facilitate resolutions. This, combined with her experience in IT Professional Services, Project Management, Business Analysis, Office Management, and a natural desire to help people propels the Foundation forward with operations, marketing, projects, and achieving their goal of making Science of Mind teaching/philosophy perpetually available for all spiritual seekers.
Certifications: ITIL v3 Foundation, Microsoft MCSE, MCP+I, and CompTIA A+