VOLUNTEER BOARD OF DIRECTORS
The Science of Mind Foundation is governed by a volunteer Board of Directors who have a deep commitment to the philosophy of Science of Mind and a broad range of expertise to support our organizational objectives and long-term growth.  All volunteer Directors practice the teachings of Science of Mind in their work with donors, Centers, advisors, and friends. 
SELECT A NAME TO VIEW/CLOSE BIO
Dr. Walter Drew, President
Walter has been a religious scientist since 1996. Walter has been in national service since 2003 when he was elected to the Core Council of the United Church of Religious Science In 2012 he was elected to the Leadership Council of Centers for Spiritual Living and has served two terms. During that time, he sat on the Science of Mind Foundation board
Walter and his wife, Barbara, speak, teach, and write about the importance and impact of spiritual practices in their lives. Their latest program is called: Creative Aging: Embracing Life with Passion, Purpose, and Possibilities. Walter is a lifelong learner and is always taking a class or two.
Science of Mind has had a tremendous impact on Walter and he is dedicated to lovingly participate in moving the philosophy forward by creating an endowment that expands forever and forever.
Favorite quote: "I choose to make the rest of my life the best of my life." Louise Hay."
Believes: World peace is possible in my lifetime.
On my bookshelf: Four Fold Way Angelis Arrien
Ero Johnson, CIMA, CFP, Vice President
Ero Johnson, Vice President
Ero is a Senior Vice President and OCIO Investment Advisor at Truist, responsible for managing the assets for foundations, endowments, and non-profit institutions. He has previously worked as the Head of Portfolio Management at TIAA Endowment & Philanthropic Services, as Director and Senior Portfolio Manager for Endowment and Foundation clients, as Director of Distribution for Endowments and Foundations, and as a Director of Wealth Management Investments at TIAA. He previously headed distribution for a private placement firm, ran an independent branch of a major brokerage, and brings more than 25 years of experience as an investment professional.
Ero holds the Certified Investment Management Analyst (CIMA®) and Certified Financial Planner (CFP®) designations. He received his MBA in 2000 from the University of Colorado.
 Ero also serves on the Science of Mind Foundation Finance and Investment Committee.  
Favorite quote: "You've got to jump off the cliff all the time and build your wings on the way down." Ray Bradbury
Nancy Loshkajian, Treasurer

Nancy Loshkajian, Treasurer
Nancy V. Loshkajian, M.M., President of Loshkajian & Associates has served nonprofits as a fundraising professional nationally and internationally for over 35 years. She has worked at leading colleges and universities including Executive Director of Development at UC Santa Cruz, and at UC Los Angeles, Oberlin College, the University of Cincinnati College-Conservatory of Music, Indiana University, and the American University of Armenia
An active volunteer as well, Nancy currently serves on the Board of Trustees of the Homeless Garden Project as Development Committee Chair. Previously, she served on the Major Gift Committee for the 50th Anniversary Campaign of the Volunteer Center of Santa Cruz County. She also served on the Board of Directors of the Cabrillo Festival of Contemporary Music for 19 years, including 5 years as President. Nancy served as a volunteer for the Community Foundation of Santa Cruz County as a member of the Diversity Partnership Endowment Campaign Committee after having served for 8 years on their LGBT Advisory Committee.
Nancy has been in the New Thought movement for over 20 years and credits it as the philosophy that has fueled her fundraising work and her life. To give back, she serves on the Board of Trustees of the Center for Spiritual Living, Santa Cruz as Assistant Treasurer after serving as President. In her free time, she listens to classical music, sings, and loves to play golf.
Rev. Elizabeth (Liz) Mirante, Secretary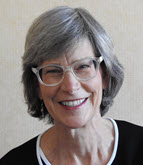 Reverend Liz Mirante has been a minister with Centers for Spiritual Living since 1999, receiving her ordination in 2003. Rev. Liz hails from the Seattle area, where she did her ministerial training and served on the staff of CSL Seattle for 14 years, as well as raising her two daughters.
Between two several-month stints teaching for the Center in Ukraine, Liz served as Senior Minister of the Monterey Center for Spiritual Living from 2008 through 2013. Liz is delighted to be back in the Pacific Northwest as of last June 2018, not retiring, but "rewiring".
Ministerial Vision: Love Revealing Wholeness
Ministerial Mission: To awaken people to their own magnificence, empowering them to authentically love and transform the world
Favorite Quote:  Sufi master Meher Baba encapsulates the theme of Liz's ministry – "Where love is present, the path to Truth is joyous."
Charlie Goldsmith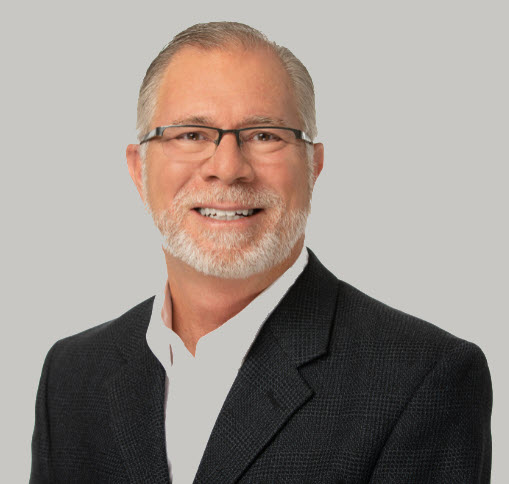 Charlie was raised in the New Thought tradition and discovered the Science of Mind twenty years ago.
Charlie sold institutional money management services and made the conscious decision to transition his relationship-building skills into fundraising and development work.  He has worked with individuals and organizations to achieve their philanthropic and fundraising goals for over fifteen years.  Charlie served on the Mile Hi Church Foundation (Colorado) Board and later became the Planned Giving Ambassador for the Mile Hi Church Foundation.  Charlie's life goal is to help spiritual communities transform their relationship with philanthropy.
Dr. Tracy Brown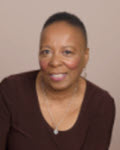 Dr. Tracy Brown has been a student of New Thought / Ancient Wisdom since 1986. She is the recipient of the two highest honors from Centers for Spiritual Living: the Ernest Holmes Award (2017) and an Honorary Doctorate of Humane Letters (2021). She is uniquely qualified to be a bridge between organizational best practice, individual responsibility, and Spiritual Truth.
Within Centers for Spiritual Living Tracy has served on the faculty for the CSL School for Spiritual Leadership and Holmes Institute, Centers for Spiritual Living (Leadership Council / Governing Board (Vice-Chair & Chair), Co-Founder of Dallas Dinner Table, and has served in a wide variety of leadership roles in her local community and within the organization worldwide.
Tracy is the author of several books from productivity to leadership, diversity, and inclusion, and more recently Stained Glass Spirit: Becoming a Spiritual Community Where Oneness Does Not Require Sameness.
In 2009 Tracy founded Stained Glass Spirit to provide resources that help navigate the intersection of diversity, spirituality, and inclusion in spiritual communities. She challenges leaders of ministries to explore their Diversity Welcome Factor™ and to examine their Inclusion Worship Factor™ so they can engage congregants and achieve their mission.
Rev. Sunday Coté, Field Leader for Centers for Spiritual Living
Rev. Sunday Coté is an experienced and passionate facilitator of spiritual growth practices based on Universal Principles. A graduate of Ernest Holmes College, (now Holmes Institute's School of Spiritual Leadership) she is an ordained minister with Centers for Spiritual Living and was the founding minister and spiritual director of the Center for Spiritual Living in Leesburg, VA. In 2018, she celebrated 25 years in ministry. She has advanced training in mindfulness, spiritual counseling, and positive psychology. She is a certified Master Quantum Process Coach and a certified Level 2 Unified Mindfulness Coach.
On the international level, she has taught for the Centers for Spiritual Living On-Line Education program, teaching continuing education to ministers and practitioners and teaching the Professional Practitioner Training Program. She was elected to the Minister's Council for Centers for Spiritual Living in 2018. She served in that position until her election as Field Leader in 2021.
Rev. Alice Reid, Leadership Council Treasurer, Centers for Spiritual Living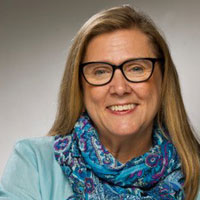 Rev. Alice Reid is a synergistic, dedicated, and committed Spiritual Leader with over 30 years of exploring, studying, and practicing spiritual principles. Alice has been a licensed CSL minister for over 11 years and couples this experience with over 35 years of professional business experience in the public and private sectors.
Rev. Alice is currently the Spiritual Director of CSL Santa Cruz in California.  Prior to this, she was the founding minister of a CSL Center in central Maryland.  In addition to her ministry, Alice owned and operated a small tax and accounting practice, Compassionate Tax Service.
Her 35 year plus career in Finance and Accounting included public accounting experience as well as 15 years in the non-profit sector at both the national and international levels.  She retired from her first career in late 2016 with the sale of her business.
Rev. Alice is a collaborative leader and a perpetual learner, currently practicing and studying modalities such as co-creation and the Q Process that add depth to her passion for facilitating healthy groups and communities.
Rev. Alice sees the New Thought movement as a philosophy whose time has come.  The challenge for Centers for Spiritual Living is to be both fiscally sustainable and relevant to the needs of our more sophisticated constituencies as more and more, we find our principles being taught and practiced in the mainstream.