VOLUNTEER BOARD OF DIRECTORS
The Science of Mind Foundation is governed by a volunteer Board of Directors who have a deep commitment to the philosophy of Science of Mind and a broad range of expertise to support our organizational objectives and long-term growth.  All volunteer Directors practice the teachings of Science of Mind in their work with donors, Centers, advisors, and friends. 
SELECT A NAME TO VIEW/CLOSE BIO
Dr. Walter Drew, President
Walter has been a religious scientist since 1996. Walter has been in national service since 2003 when he was elected to the Core Council of the United Church of Religious Science In 2012 he was elected to the Leadership Council of Centers for Spiritual Living and has served two terms. During that time, he sat on the Science of Mind Foundation board
Walter and his wife, Barbara, speak, teach, and write about the importance and impact of spiritual practices in their lives. Their latest program is called: Creative Aging: Embracing Life with Passion, Purpose, and Possibilities. Walter is a lifelong learner and is always taking a class or two.
Science of Mind has had a tremendous impact on Walter and he is dedicated to lovingly participate in moving the philosophy forward by creating an endowment that expands forever and forever.
Favorite quote: "I choose to make the rest of my life the best of my life." Louise Hay."
Believes: World peace is possible in my lifetime.
On my bookshelf: Four Fold Way Angelis Arrien
Ero Johnson, CIMA, CFP, Vice President
Ero Johnson, Vice President
Ero is a Senior Vice President and OCIO Investment Advisor at Truist, responsible for managing the assets for foundations, endowments, and non-profit institutions. He has previously worked as the Head of Portfolio Management at TIAA Endowment & Philanthropic Services, as Director and Senior Portfolio Manager for Endowment and Foundation clients, as Director of Distribution for Endowments and Foundations, and as a Director of Wealth Management Investments at TIAA. He previously headed distribution for a private placement firm, ran an independent branch of a major brokerage, and brings more than 25 years of experience as an investment professional.
Ero holds the Certified Investment Management Analyst (CIMA®) and Certified Financial Planner (CFP®) designations. He received his MBA in 2000 from the University of Colorado.
 Ero also serves on the Science of Mind Foundation Finance and Investment Committee.  
Favorite quote: "You've got to jump off the cliff all the time and build your wings on the way down." Ray Bradbury
Bert Hughes, Treasurer & Secretary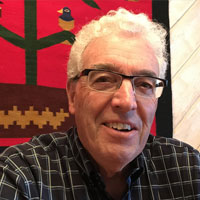 Bert graduated from Stanford University with a degree in Industrial Engineering and later obtained his MBA from the University of San Francisco. He enjoyed a great and very fulfilling "career" in the old "Bell System" (AT&T) for 28 years.
In 1990 he started his Fee-Only Comprehensive Financial Planning firm, which he headed for 20 years. During that time, he was Chair of the West Region of the National Association of Personal Financial Advisors (NAPFA) and served on the NAPFA National Board. He retired from Financial Planning in 2009 but still does limited tax work.
Bert served as Treasurer of Light on the Mountains Center for Spiritual Living (LOTM) in Ketchum ID for three years, 2013 – 2015. In that time, he worked with Rev. John Moreland, the Spiritual Leader, and other Leadership Council members, improving cash flow, debt reduction, and overall financial awareness in the congregation. In 2018, he returned to the Leadership Council as Treasurer and is currently serving in that position.
He and his wife Carol live in Sun Valley, Idaho, near their true spiritual home, Light on the Mountains CSL in Ketchum ID. They feel blessed to support and participate in its mission.
Best Advice When Bert was a Young Man: "If you don't know what to do, just start scratching at it and do something". From Bob Gryb, Vice President at AT&T, circa 1971
Favorite Book: "Outliers" by Malcom Gladwell
Thoughtful Teaching About Anger: Pema Chodron "Don't Bite the Hook"
Rev. Dr. Robert (Bob) Grabowski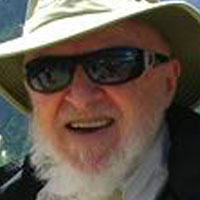 Rev. Dr. Bob Grabowski graduated from Michigan State with a degree in Industrial Design. He later studied at the Corcoran School of Art before embarking on a career in designing custom jewelry. Bob owned art galleries for 43 years in Monterey, Carmel and Ojai, California, and Santa Fe, New Mexico. His interest in real estate led to a parallel career in investments and management of various holdings in several western states.
When he moved in 1987 to Sun Valley, Idaho he became a founding member and the first Board President of Light on the Mountains Spiritual Center, recently altered only slightly to become Light on the Mountains Center for Spiritual Living.
At the end of his Practitioner training in 1994, Bob went to Russia to teach an abbreviated "Introduction to Science of Mind" course. He was so moved by the people's response to the Science of Mind philosophy that he returned home and enrolled in Holmes Institute with an emphasis on international work. Following graduation, Bob traveled extensively in Europe, Africa, Mexico, and South America teaching Science of Mind and licensing Practitioners. After Ordination, the CSL position of Global Ecclesiastical Representative was created and he served in that capacity for 10 years. This service was recently recognized with the award to Bob of the Doctor of Divinity degree.
Bob fulfilled his military service at a cutting edge Research and Development laboratory in D. C. where the director had a turtle on his desk that had a little sign saying: "CONSIDER THE TURTLE, HE NEVER GETS ANYWHERE WITHOUT STICKING HIS NECK OUT."   These became words to live by thereafter. The military experience was so mutually fruitful that the position was created for him as a civilian and he remained for another 4 years.
INSPIRING QUOTE written by Charles Fillmore, co-founder of UNITY in his 94th year.  "I fairly sizzle with zeal and enthusiasm as I spring forth with a mighty faith to do the things that ought to be done by me."
Rev. Elizabeth (Liz) Mirante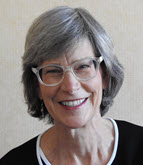 Reverend Liz Mirante has been a minister with Centers for Spiritual Living since 1999, receiving her ordination in 2003. Rev. Liz hails from the Seattle area, where she did her ministerial training and served on the staff of CSL Seattle for 14 years, as well as raising her two daughters.
Between two several-month stints teaching for the Center in Ukraine, Liz served as Senior Minister of the Monterey Center for Spiritual Living from 2008 through 2013. Liz is delighted to be back in the Pacific Northwest as of last June 2018, not retiring, but "rewiring".
Ministerial Vision: Love Revealing Wholeness
Ministerial Mission: To awaken people to their own magnificence, empowering them to authentically love and transform the world
Favorite Quote:  Sufi master Meher Baba encapsulates the theme of Liz's ministry – "Where love is present, the path to Truth is joyous."
Charlie Goldsmith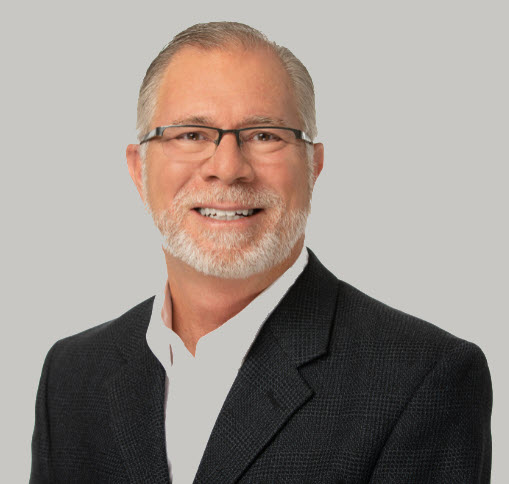 Charlie was raised in the New Thought tradition and discovered the Science of Mind twenty years ago.
Charlie sold institutional money management services and made the conscious decision to transition his relationship-building skills into fundraising and development work.  He has worked with individuals and organizations to achieve their philanthropic and fundraising goals for over fifteen years.  Charlie served on the Mile Hi Church Foundation (Colorado) Board and later became the Planned Giving Ambassador for the Mile Hi Church Foundation.  Charlie's life goal is to help spiritual communities transform their relationship with philanthropy.
Rev. Sonia Byrne, Executive Director, Centers for Spiritual Living
Rev. Sonia Byrne has more than 20 years of leadership experience across the financial, academic, manufacturing, distribution, and retail sectors. She holds an honors Bachelor of Arts and Science from the University of Toronto, a Certified Human Resources Leaders (CHRL) designation from the Human Resources Association of Canada, and a Masters in Consciousness Studies from the Holmes Institute and the School of Spiritual Leadership with Centers for Spiritual Living™ (CSL). Rev. Sonia's extensive business and entrepreneurial background have led her to work in Canada, the USA, the United Kingdom, and the Middle East North Africa (MENA) Region.
Rev. Sonia is Centers for Spiritual Living's Executive Director and is responsible for the overall program planning, policy development, fiscal management, administration, and operation of all Centers for Spiritual Living functions, activities, and programs. She oversees the organization's global priorities and drives organizational performance in alignment with the CSL Strategic Plan.
Rev. Sunday Coté, Field Leader for Centers for Spiritual Living
Rev. Sunday Coté is an experienced and passionate facilitator of spiritual growth practices based on Universal Principles. A graduate of Ernest Holmes College, (now Holmes Institute's School of Spiritual Leadership) she is an ordained minister with Centers for Spiritual Living and was the founding minister and spiritual director of the Center for Spiritual Living in Leesburg, VA. In 2018, she celebrated 25 years in ministry. She has advanced training in mindfulness, spiritual counseling, and positive psychology. She is a certified Master Quantum Process Coach and a certified Level 2 Unified Mindfulness Coach.
On the international level, she has taught for the Centers for Spiritual Living On-Line Education program, teaching continuing education to ministers and practitioners and teaching the Professional Practitioner Training Program. She was elected to the Minister's Council for Centers for Spiritual Living in 2018. She served in that position until her election as Field Leader in 2021.
Rev. Alice Reid, Leadership Council Treasurer, Centers for Spiritual Living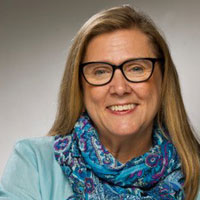 Rev. Alice Reid is a synergistic, dedicated, and committed Spiritual Leader with over 30 years of exploring, studying, and practicing spiritual principles. Alice has been a licensed CSL minister for over 11 years and couples this experience with over 35 years of professional business experience in the public and private sectors.
Rev. Alice is currently the Spiritual Director of CSL Santa Cruz in California.  Prior to this, she was the founding minister of a CSL Center in central Maryland.  In addition to her ministry, Alice owned and operated a small tax and accounting practice, Compassionate Tax Service.
Her 35 year plus career in Finance and Accounting included public accounting experience as well as 15 years in the non-profit sector at both the national and international levels.  She retired from her first career in late 2016 with the sale of her business.
Rev. Alice is a collaborative leader and a perpetual learner, currently practicing and studying modalities such as co-creation and the Q Process that add depth to her passion for facilitating healthy groups and communities.
Rev. Alice sees the New Thought movement as a philosophy whose time has come.  The challenge for Centers for Spiritual Living is to be both fiscally sustainable and relevant to the needs of our more sophisticated constituencies as more and more, we find our principles being taught and practiced in the mainstream.